STORY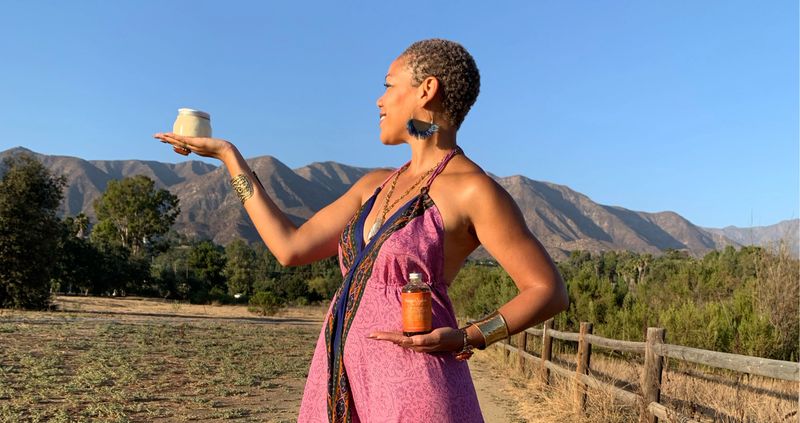 Basique Opulence Wellness is a small, well-being focused, total self care brand that crafts unique high vibrational crystal decoction and essential oil blends to assist every beautiful soul in achieving a state of age-defying well-being via their daily self care ritual. 
We are total body, offering something for the entire family, using two of nature's highest energy crystals - citrine and selenite - and quality oils to provide an abundance of hair and health benefits. It was born in 2013 out of a desire to have an all natural, synthetic fragrance free product that I could feel good about using on myself from hair to toe that delivers the maximum hair and health benefits in one product.

It has evolved to include my appreciation of crystals for their aligned healing abilities. As a lifestyle well -being enthusiast and licensed cosmetologist it was an organic progression to begin using the salves (butters) and elixirs (oils) on my clients. When they started asking to buy them I was overwhelmed with gratitude & ideas. 
Several formula upgrades and packaging re-designs later here we are gratefully expanding our offerings to the well-being focused world community.
Experience our offerings and share in the love of high vibrational, divinely inspired, aroma-therapuetic, total well-being light energy evoking personal care goodness.  
Fair Trade. Vegan. Cruelty & Crap Free. Made with Zen in California. 


Radiate Love!
-Amena 
PRESS
http://voyagela.com/interview/meet-amena-belledesoleil-basique-opulence-wellness-glendale-ca/